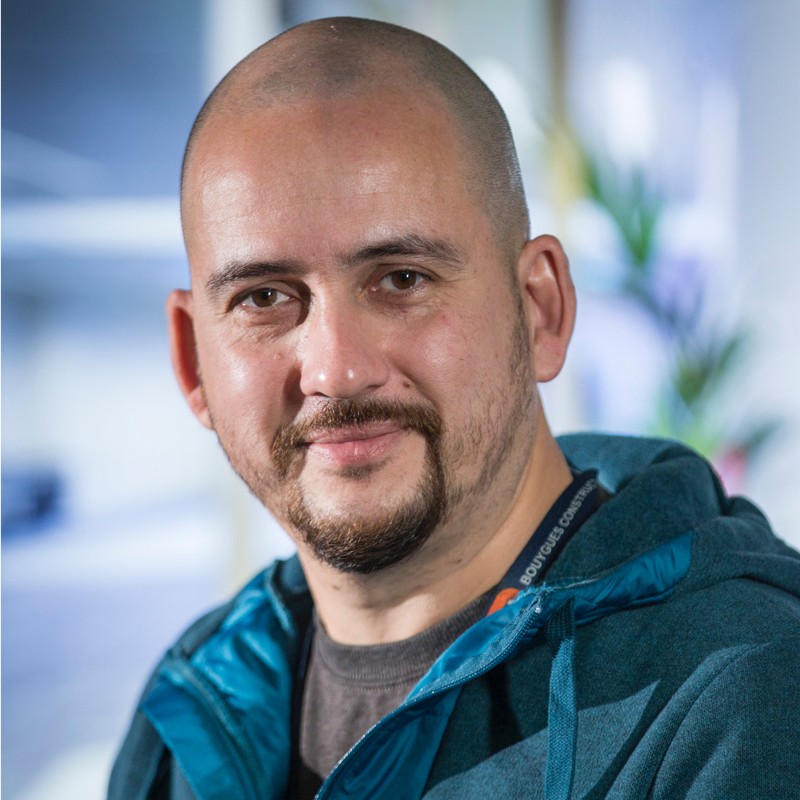 2 value-added use cases for Bouygues Construction. Whether on site or after the delivery of a project, the NEXT-BIM solution allows the projection of a 3D model at scale 1 (superimposed on the existing).
USE CASE N°1: HELP WITH THE IMPLEMENTATION
The principle: in the EXE phase, superimpose a model on the real environment to see the structure and systems (HVAC, CFO, CFA, PLO, SSI, etc.) in order to facilitate the positioning of the elements to be integrated (reservation box, dummy in a panel), the tracing and installation of equipment or partitions.
Benefits for the construction teams :
– Time saving
– Improved quality of work thanks to elements being integrated correctly the first time
– Saving in the rework of defects
– Installation with the correct plan index
USE CASE 2: LAYOUT CONTROL
The principle: superimpose an EXE model on a real environment (in situ) in order to note any discrepancies, but also to feed the information back into the BIM tools.
Benefits for the construction and maintenance teams:
– Saves time in detecting discrepancies
– Real-time updating of the digital model
– Integration into the BIM process
Benefits for the client
– More confidence in monitoring the progress of the work
– Better understanding of spatial arrangements in the event of a change request